HELP! We're losing users, metrics and money!
A multinational medical technology company was losing users and data with their app. We dove into the "why" and came up with a plan to increase engagement.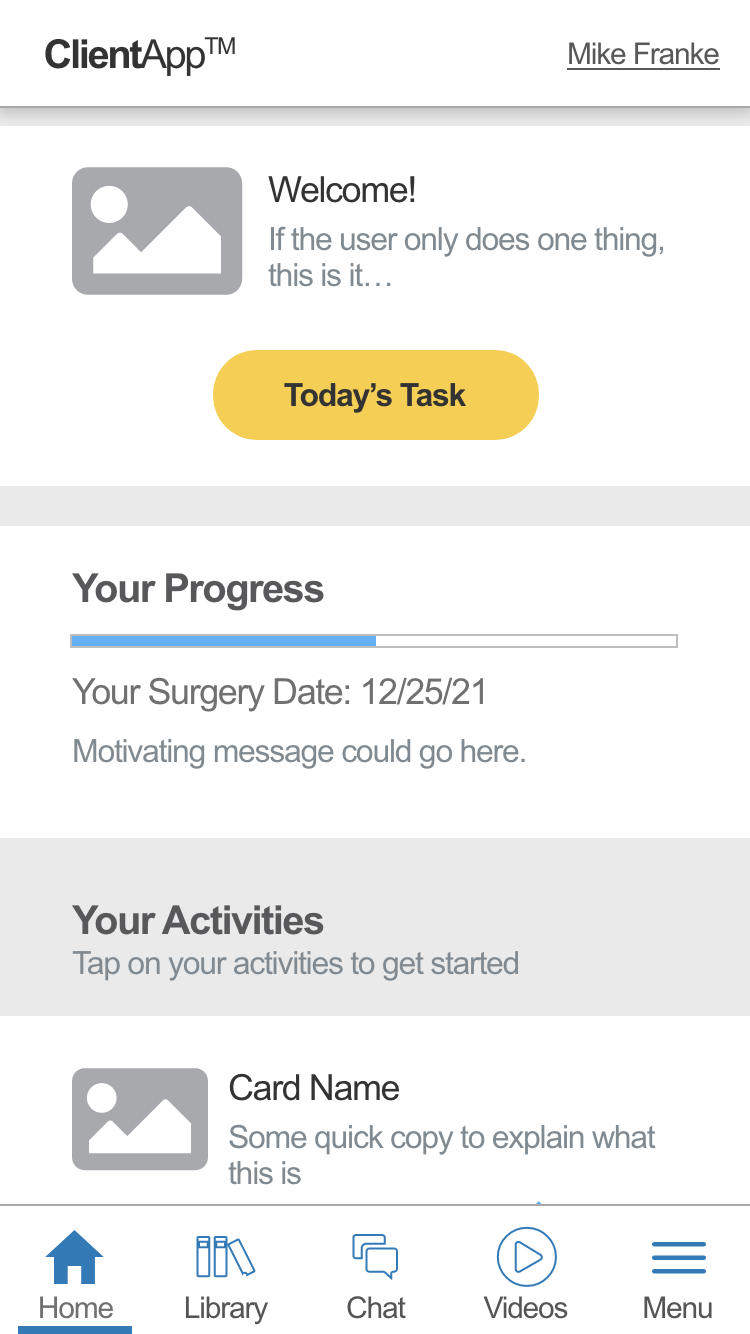 The Details
WHO: A cross-platform surgery app for a Fortune 500 medical technologies firm

THE PROBLEM: Users were dropping off along their journey, impacting revenue

MY ROLE: UX Audit, User Interviews, Usability Testing, Sketching, Wireframes

RESULT: Delivered key UX insights that showed how to improve the patient experience and increase engagement.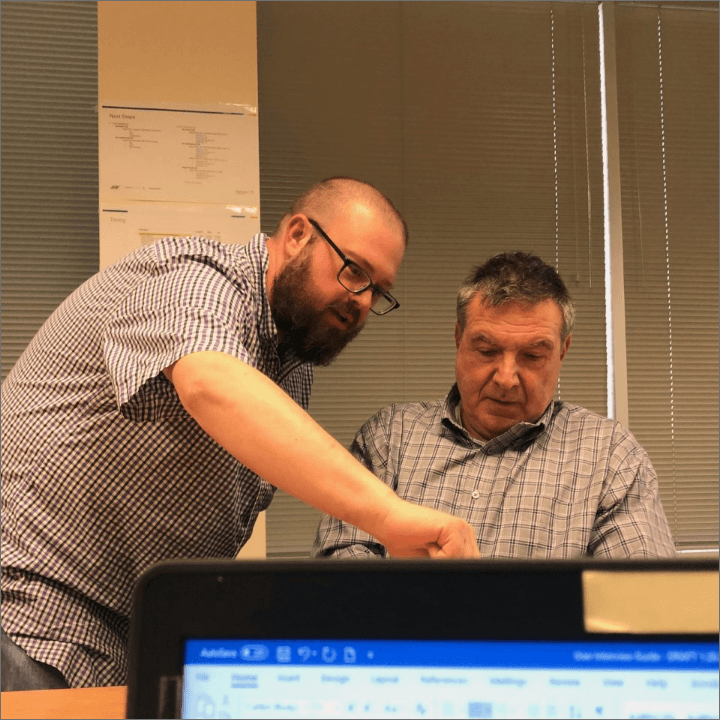 User Interviews
We conducted in-person and remote interviews with the demographic that would use the product.
The Details
Open-ended questions

What users valued most through their journey

Friction points they encountered
Key Findings
If "prescribed" by their doctor, users were willing to use an app.

Pain relief was their primary surgery goal.

Their biggest worry was knowing what to expect.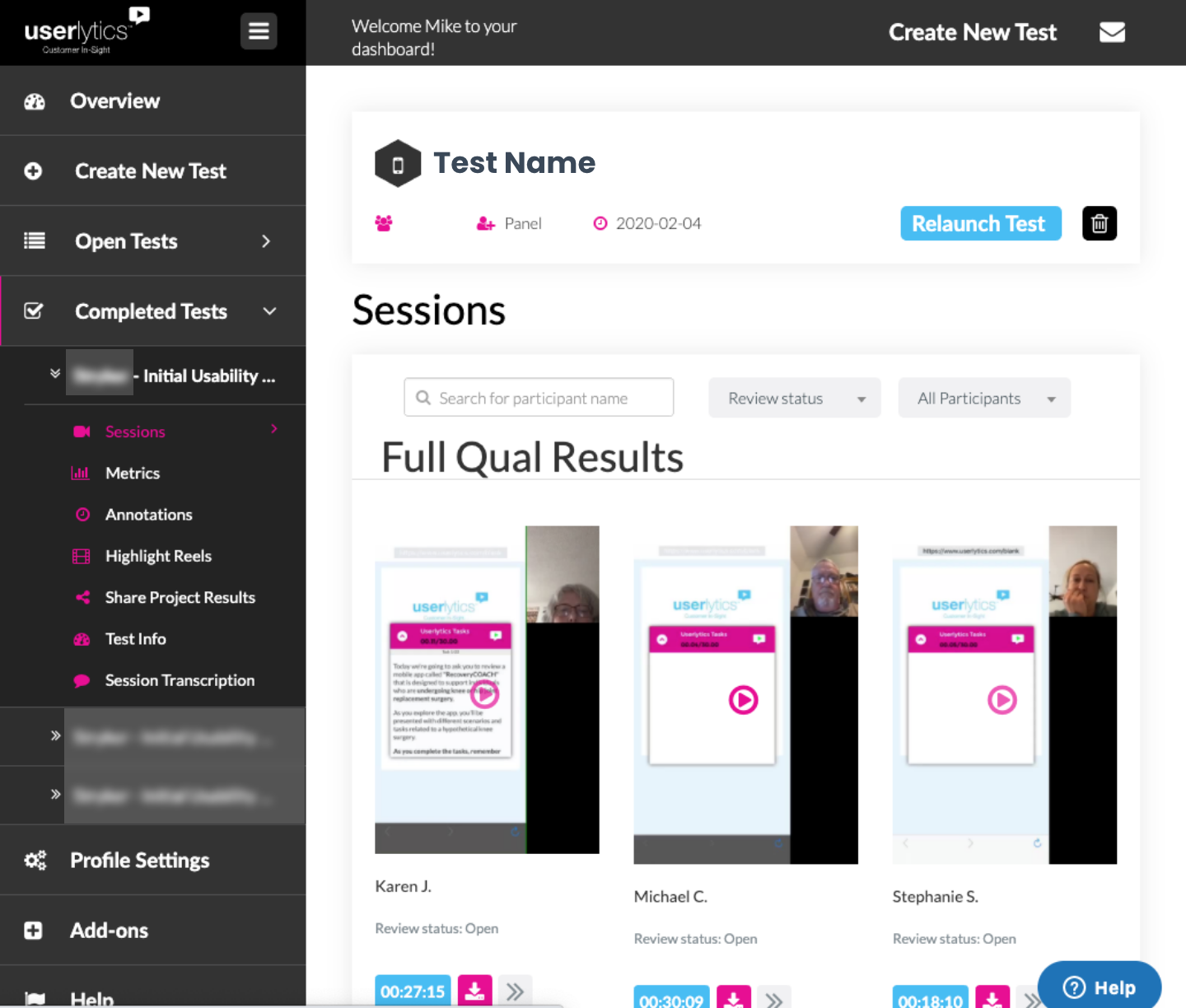 Usability Testing
Focus on the user.
The Details:
Moderated (in-person) testing was done both remotely over Zoom and in-person.

Our unmoderated (non-live) testing was done with the Userlytics platform.
Key Insights
We learned more from user's behavior than self reporting.

Discovered several new friction points.

Mental models did NOT match the current design.

No one could find the main menu.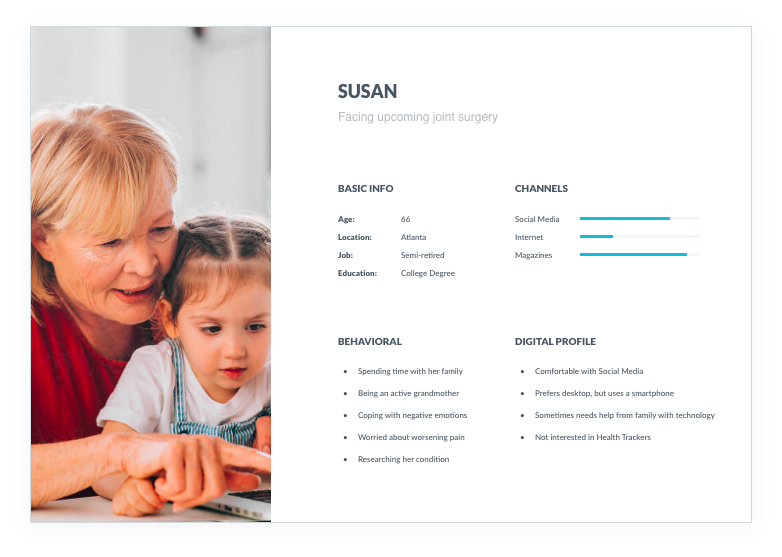 Primary Persona
Based on our user interviews, stakeholder insights, and current metrics we crafted a primary persona. We also utilized secondary research - reading research white papers and studies about seniors.

Key Findings
Seniors are adapting technology more rapidly.

They don't want to miss out on being active in their lives.

Their primary reason to have joint surgery is to stop the pain.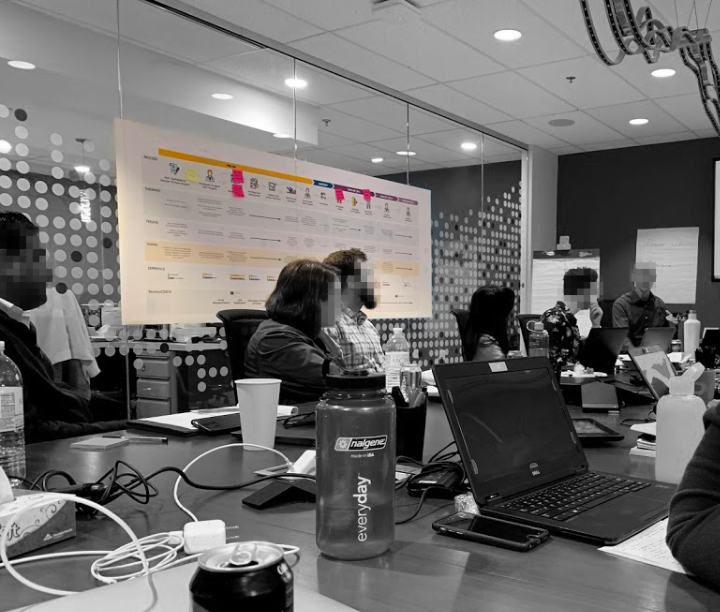 User Journey
Gain alignment with our internal team and our stakeholders.
The Details:
We included what users are thinking, feeling and doing for each step of the journey.

We included a "Brand" lane to identify where/how the Brand currently communicates with patients and more importantly, where they should be interacting with patients.
Key Findings
Identified where users would need the most help along their journey.

Mapped where the most effort was placed on the user.

How the brand could improve their relationship with their patients.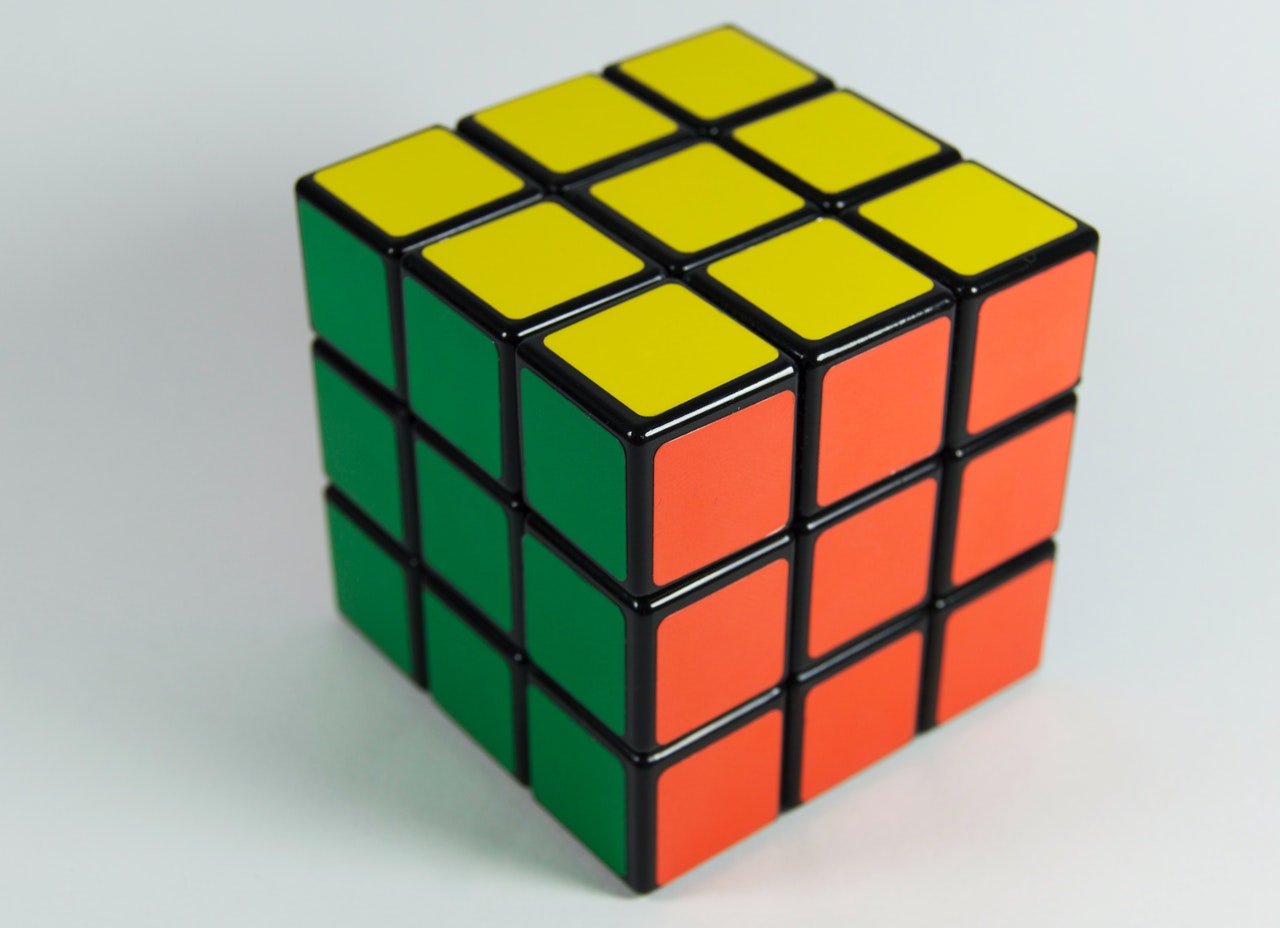 The "So What?!"
If we focused on the patient, everything else would fall into place.
Simplify to reduce cognitive load.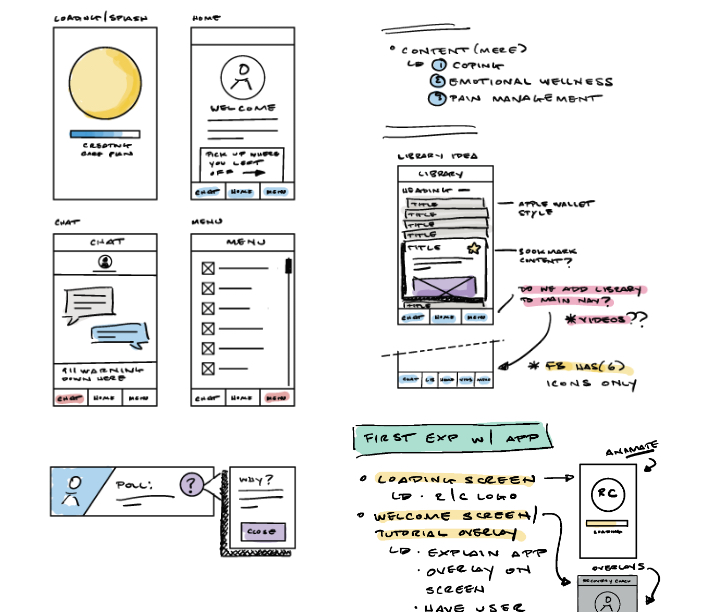 Sketches and Ideation
After presenting our findings to the client, I started producing low-fidelity sketches. A great, quick (and inexpensive) way to ideate.
Our guiding theme was to reduce cognitive load

I utilized digital-sketching during Zoom meetings

Continuous iterations and improvements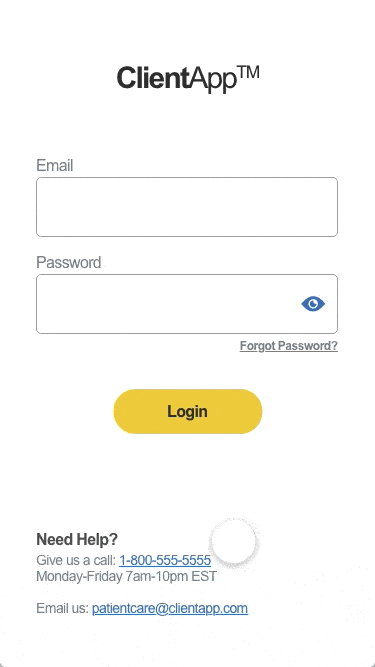 Prototypes/Wireframes
These were used to help get internal and client buy-in moving forward.
I was able to quickly mockup wireframes and edit realtime during meetings.

Our interactive wireframes are being used in User Testing.
Takeaways
Focus on the user experience first.

User Research, Interviews and Testing were critical for understanding our users.

The best insights were found in observing behavior.

Reduce Cognitive Load.

Being able to quickly prototype and iterate saves time, budget and sanity!
12+
Hours of Usability Testing
1
Tester found the original menu in our study!