Simplifying healthcare
Users were dropping off and not completing a critical insurance lookup for a large, global Pharma company. A re-design led to a 96% Completion Rate.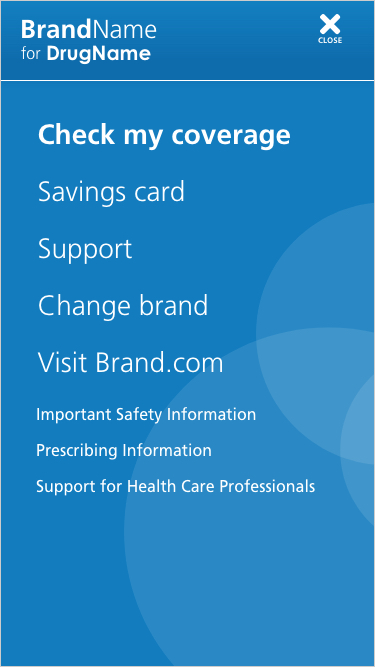 The Details
WHO: A web-tool for medication support. Done for a large global pharmaceutical company
THE PROBLEM: Usage and completion rates were low, which affected patients using their products and ultimately, revenue
MY ROLE: UX Audit, Stakeholder Interviews, Information Architecture, Usability Testing, Sketching, Wireframes, UI Design
RESULT: Improved our Completion Rate to 96%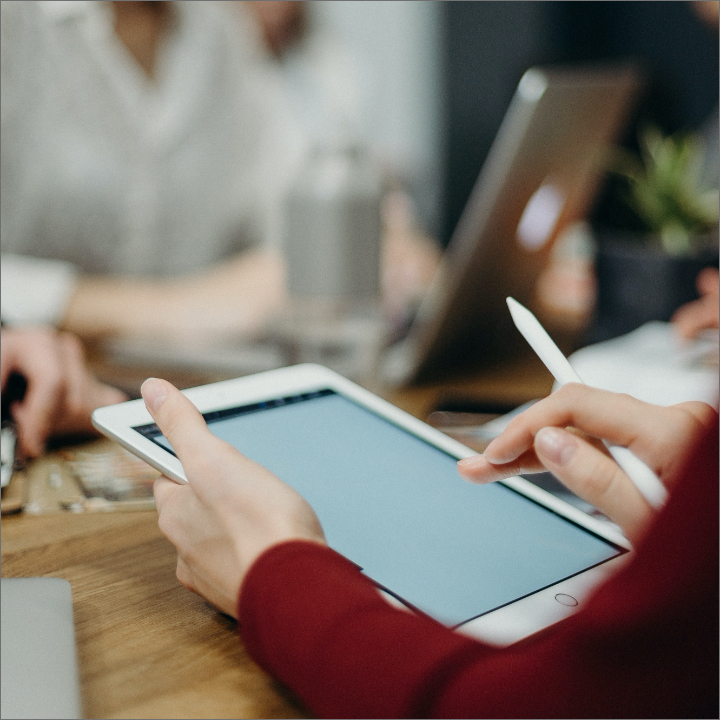 Primary Research
Stakeholder interviews helped us understand our users and their pain points. I worked alongside our Behavioral Scientists in gathering and synthesizing data.

Key Findings:
Healthcare is complicated.

Users were dropping off the application process.

Users were overwhelmed with too much jargon and choice.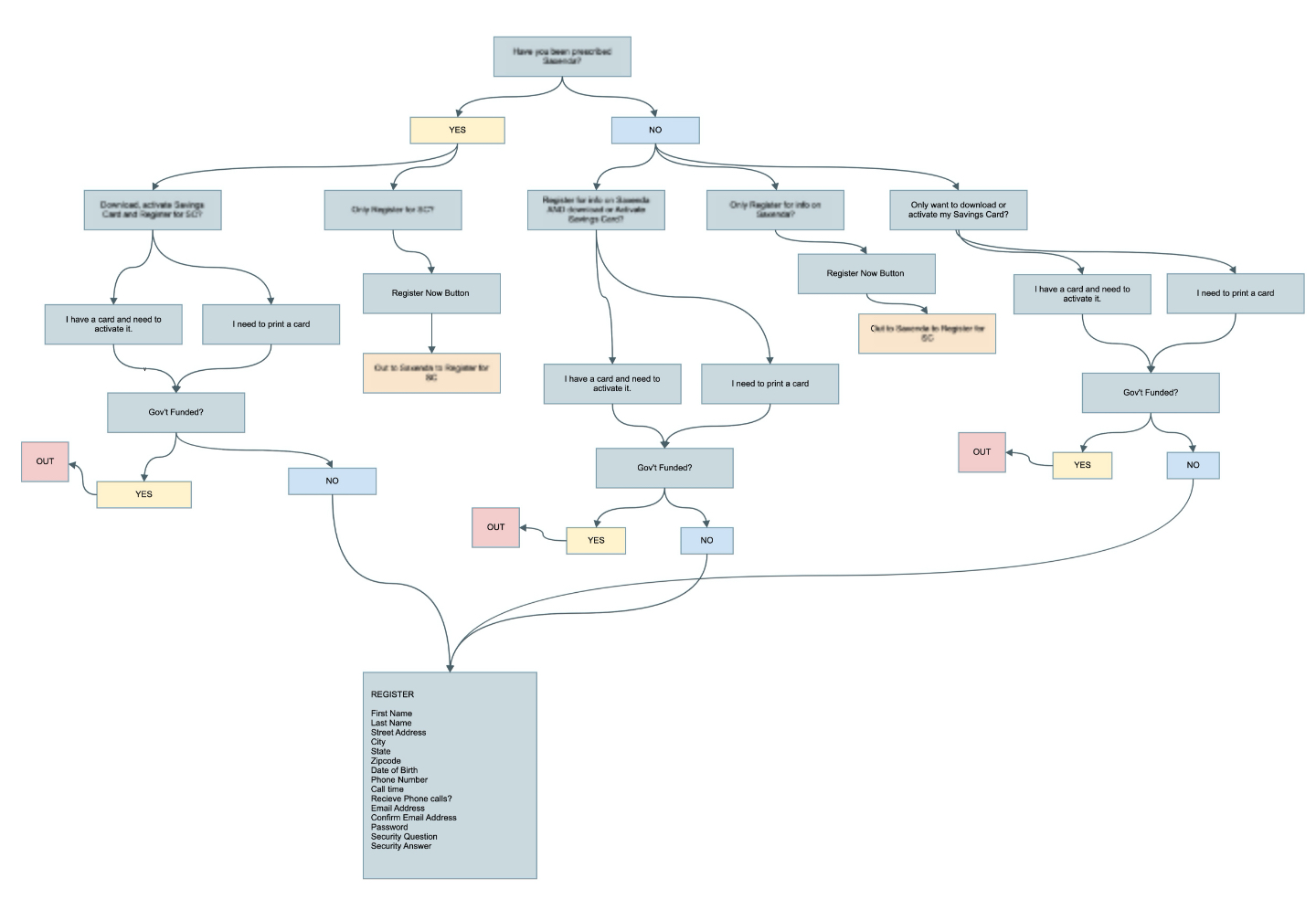 Mapping Workflows and Data Analysis
I created a workflow to visually detail the process. We also looked at data/metrics.
Key Findings
Lots of branching and duplicated processes

Too many decisions.

Data - High abandonment when asking for. address and phone number.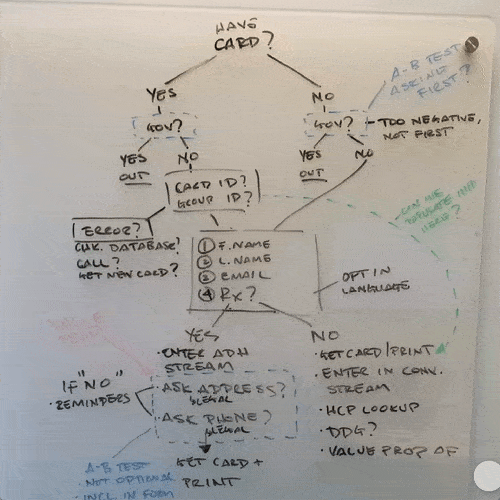 Architecting the Experience
To the whiteboard! We ideated on simplifying the process.
Key Findings:
Eliminated duplicative processes.

Asking for less.

Get users registered first, then retarget for more info.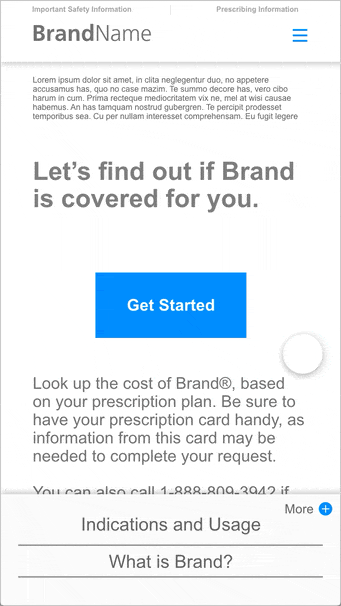 Wireframes/Prototypes
We utilized interactive wireframes making it much easier for the client to understand the user flows, and any additional pain points. This also let us FAIL much faster and cheaper.
Key Findings:
Quickly moved between wireframes and prototypes for testing.

Utilized an agile prototype process.

We failed FAST and EARLY.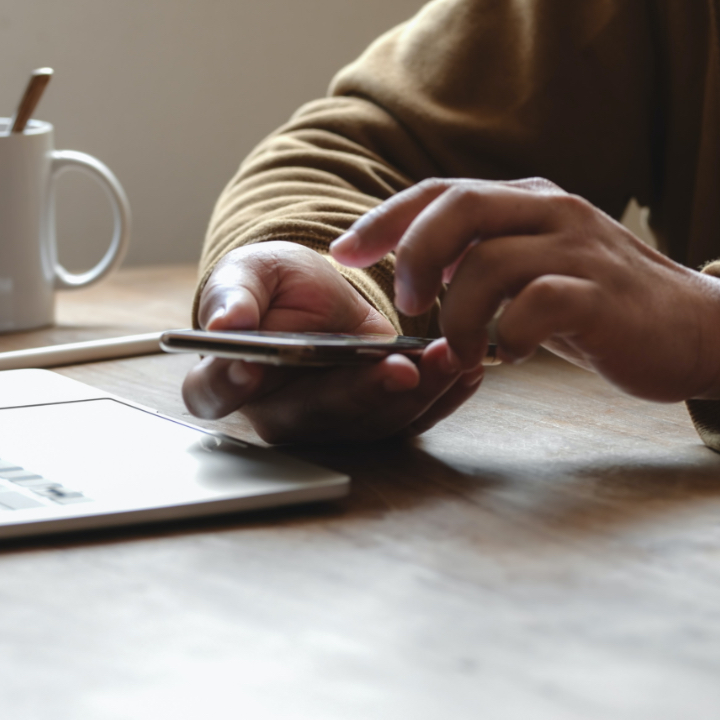 Usability Testing
Focus on who we are doing this for: the user.
Key Insights
Uncovered multiple places where users could get stuck.

We added "triage" tactics.

We simplified the copy to make it easier to understand.
UI Design
I built out the User Interface while aligning to brand guidelines. We maintained communication with our development team throughout the entire process.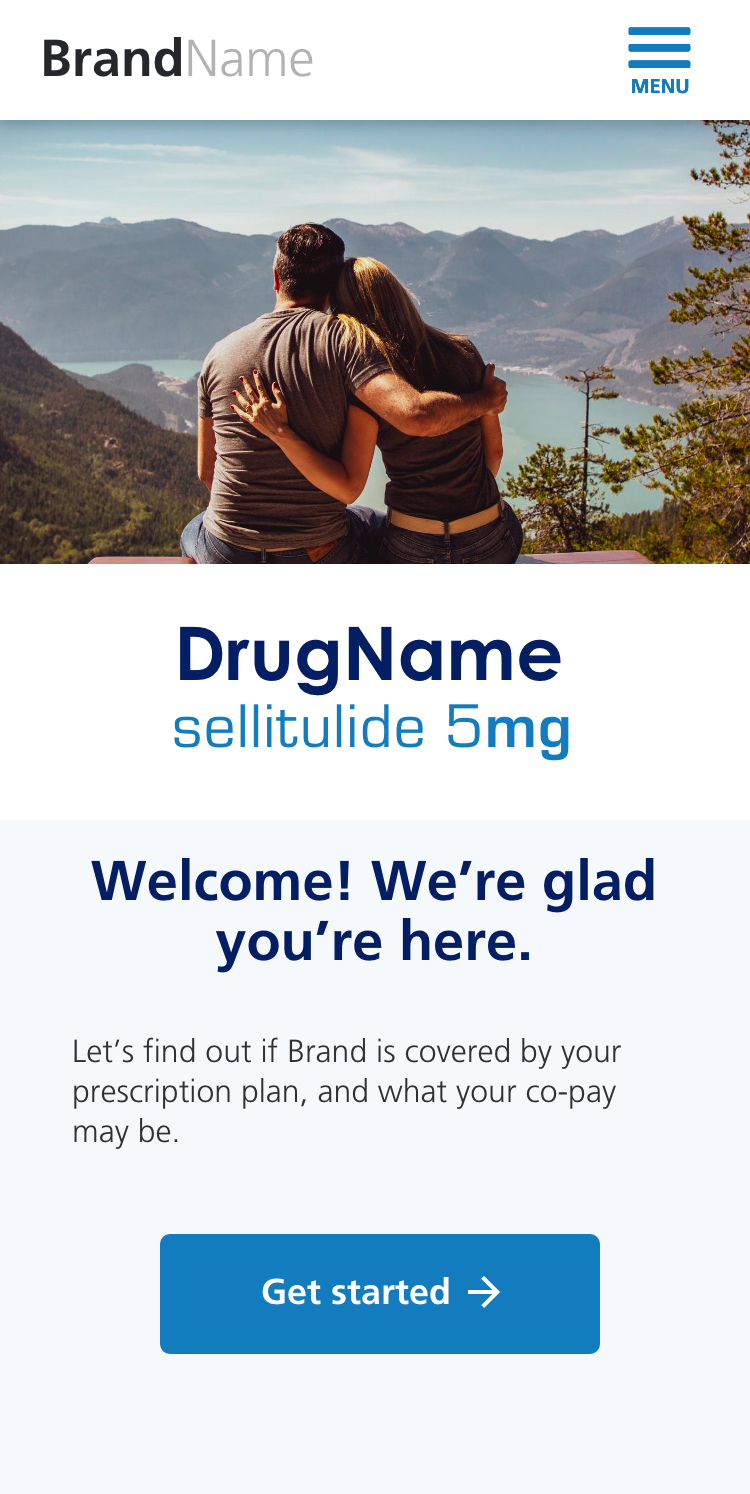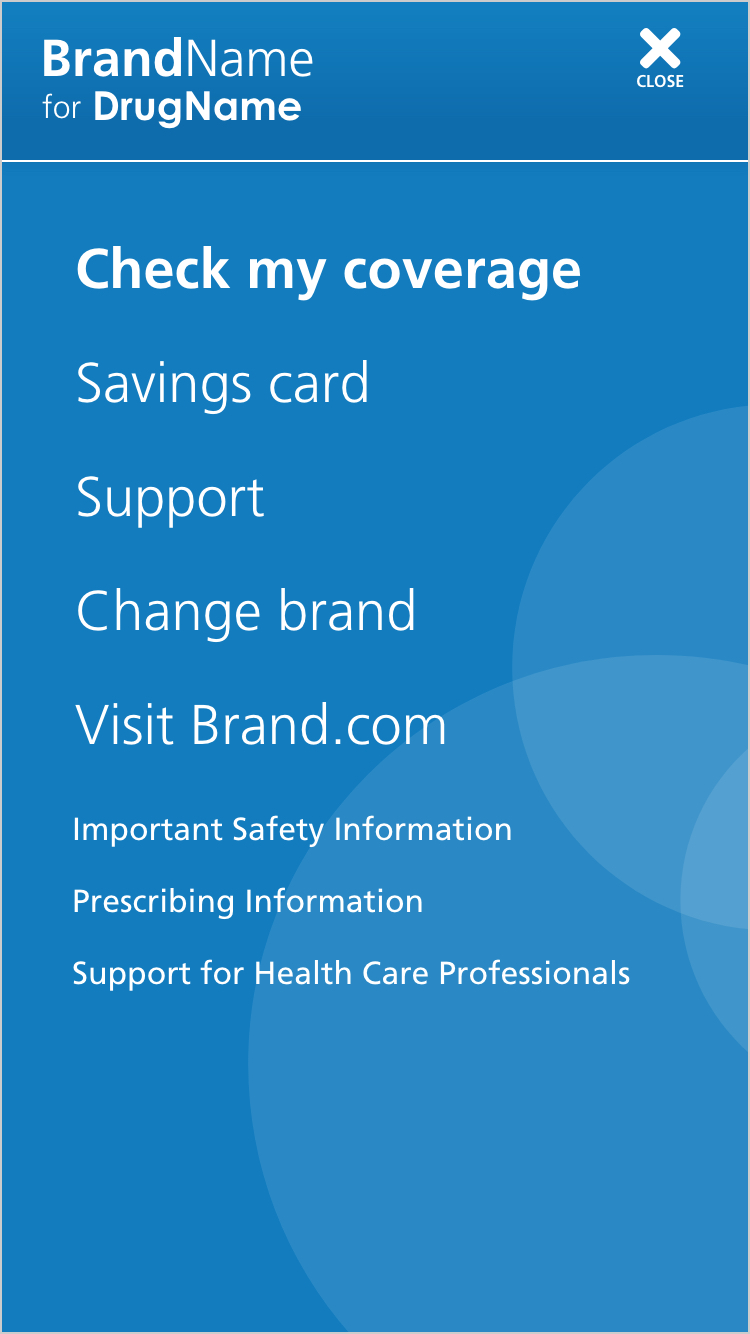 Results
We handed-off to development where we continued to iterate and refine. This effort helped improve our Completion Rates to 96%.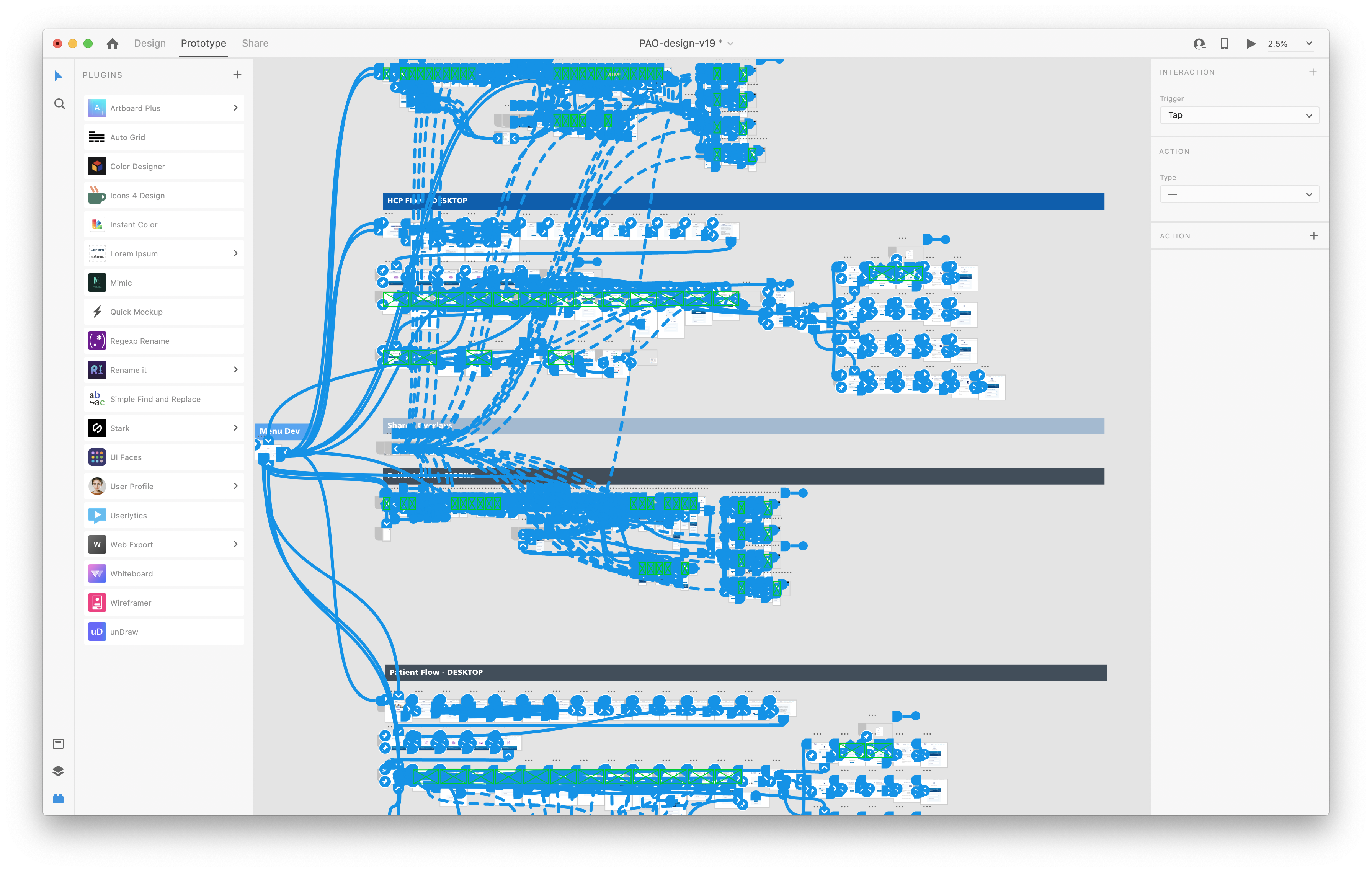 Takeaways
User Testing uncovers "blind spots".

Be there when users need you.

Wireframe > Prototype > Testing saved time.

We were able to FAIL early and FAIL fast.