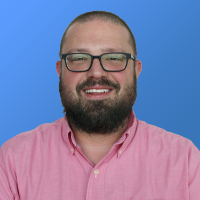 Mike Franke
Video | UX | CX | Design
HELP! We're losing users, metrics and money!
A Fortune 500 Company was losing users and more importantly, data, with their app. This was impacting revenue. We dove into the "why" and came up with a plan to increase engagement.
The Details
WHO: A surgery app for a Fortune 500 medical technologies firm

WHY: Users were dropping off along their journey, impacting revenue
WHAT:

UX Audit, User Interviews, Usability Testing, Sketching, Wireframes

RESULT:

Delivered key UX insights that showed how to improve the patient experience and increase engagement.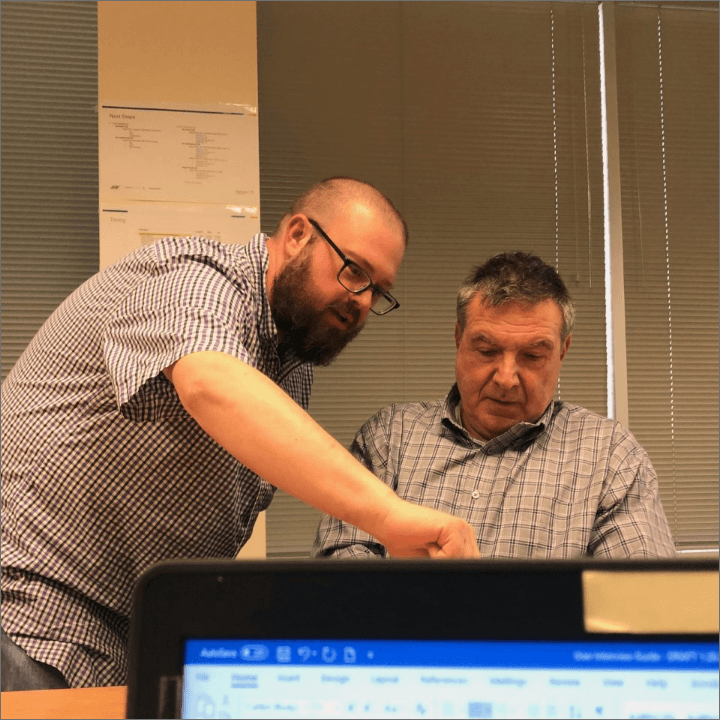 User Interviews
In order to understand our users and their friction points, we conducted in-person and remote interviews with the demographic that would use the product.
The Details
Open-ended questions were used to uncover user's thoughts, feelings, and behaviors.

We were probing for what users valued most through their journey and what friction points they encountered.

We conducted both in-person and remote interviews.
Key Findings
If "prescribed" by their doctor, users were willing to

use an app.

Pain relief was their primary surgery goal.
Their biggest worry was knowing what to expect.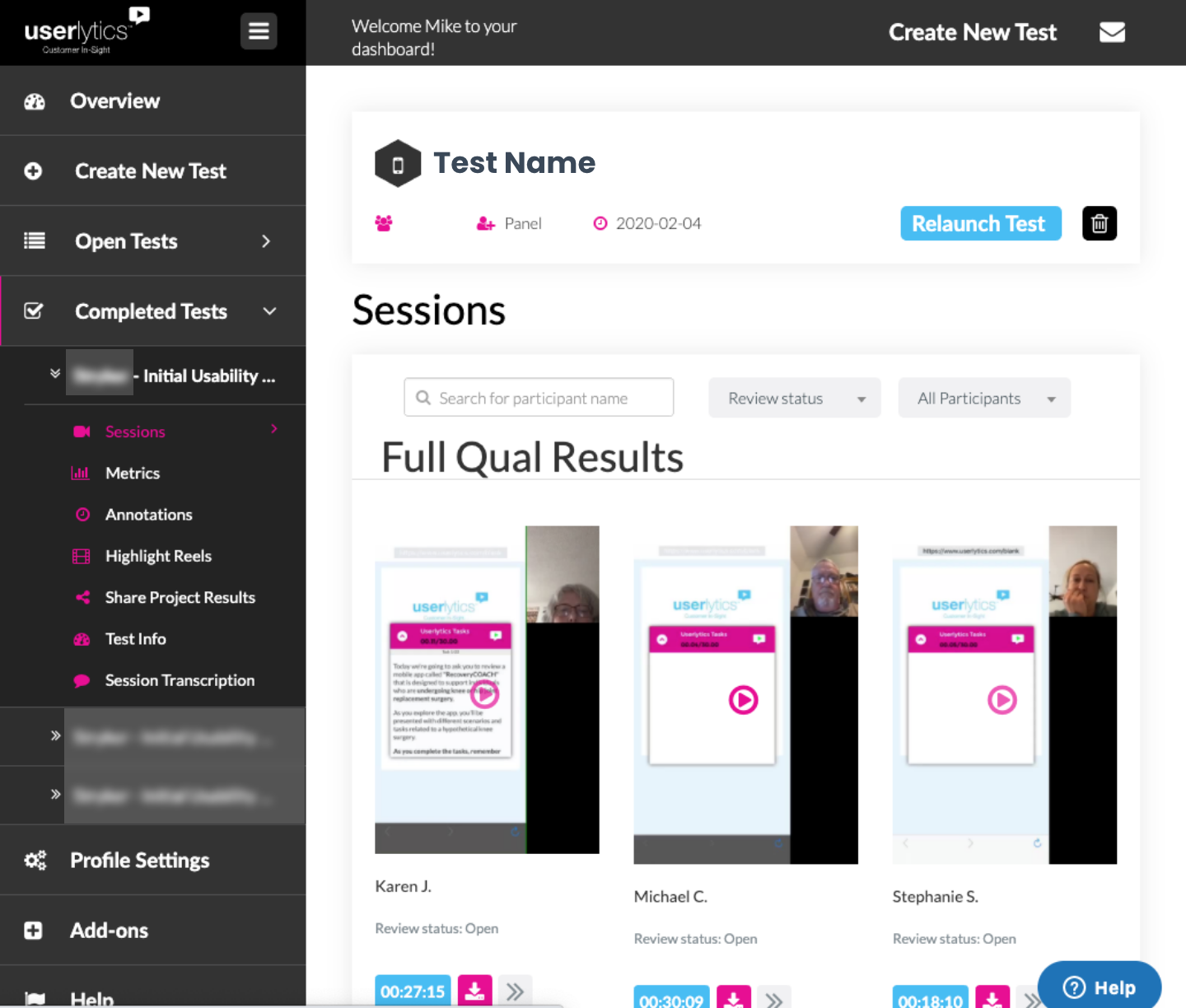 Usability Testing
We utilized Usability Testing in order to discover user's behaviors.

The Details:
Moderated (in-person) testing was done

both remotely over Zoom and in-person

.




Our unmoderated (non-live) testing was done with the

Userlytics platform

.
Key Insights
While users self-reported having an easy time with the app,

their behaviors showed quite the opposite

.




We

discovered several high-friction points

the client was unaware of.

Our

user's concept

of how things were named and how they should work

did not match the current UX.

No one could find the main menu

... what a great quick-fix to improve UX -> low-hanging fruit!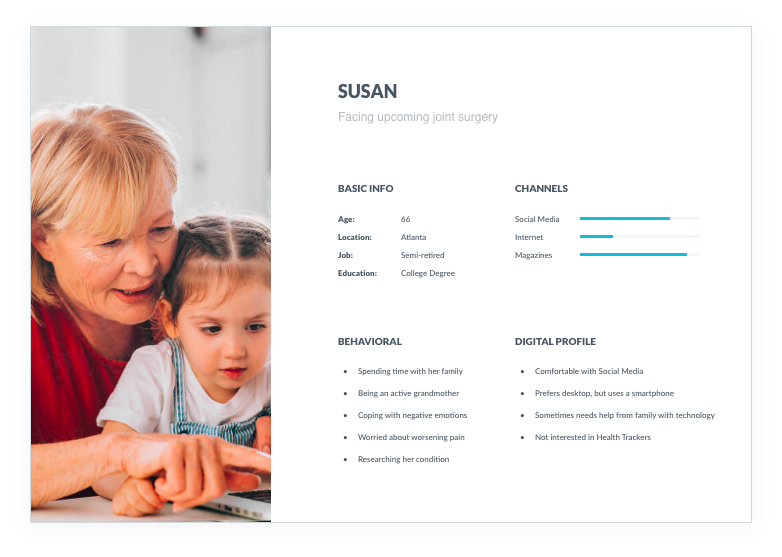 Primary Persona
Based on our user interviews, stakeholder insights, and current metrics we crafted a primary persona. We also researched our key age demographic, seniors, by reading research white papers and studies.

Key Findings
Seniors are adapting technology more rapidly

and rely on texting as a primary method of communication

.
They don't want to miss out on being active in their lives, especially with their family.
Their primary reason to have joint surgery is to stop the pain.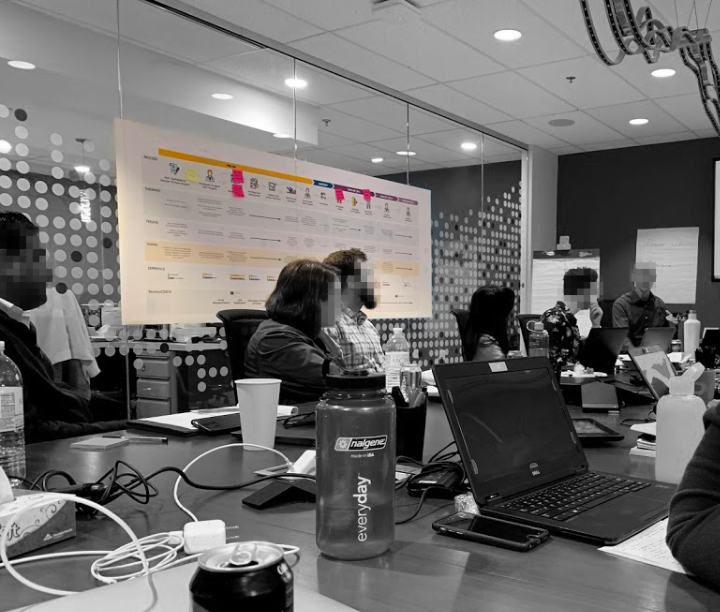 User Journey
Following our info-gathering sessions I created a detailed User Journey to gain alignment with our internal team and our clients.
The Details:
We included what users are thinking, feeling and doing for each step of the journey.



We included a "Brand" lane to identify where/how the Brand currently communicates with patients and more importantly, where they should be interacting with patients.
Key Findings
The User Journey enabled us to identify high friction points for our users that were fixable.

We identified where users would need the most help along their journey.
Those key "help points" showed us where the brand could gain more trust with their users.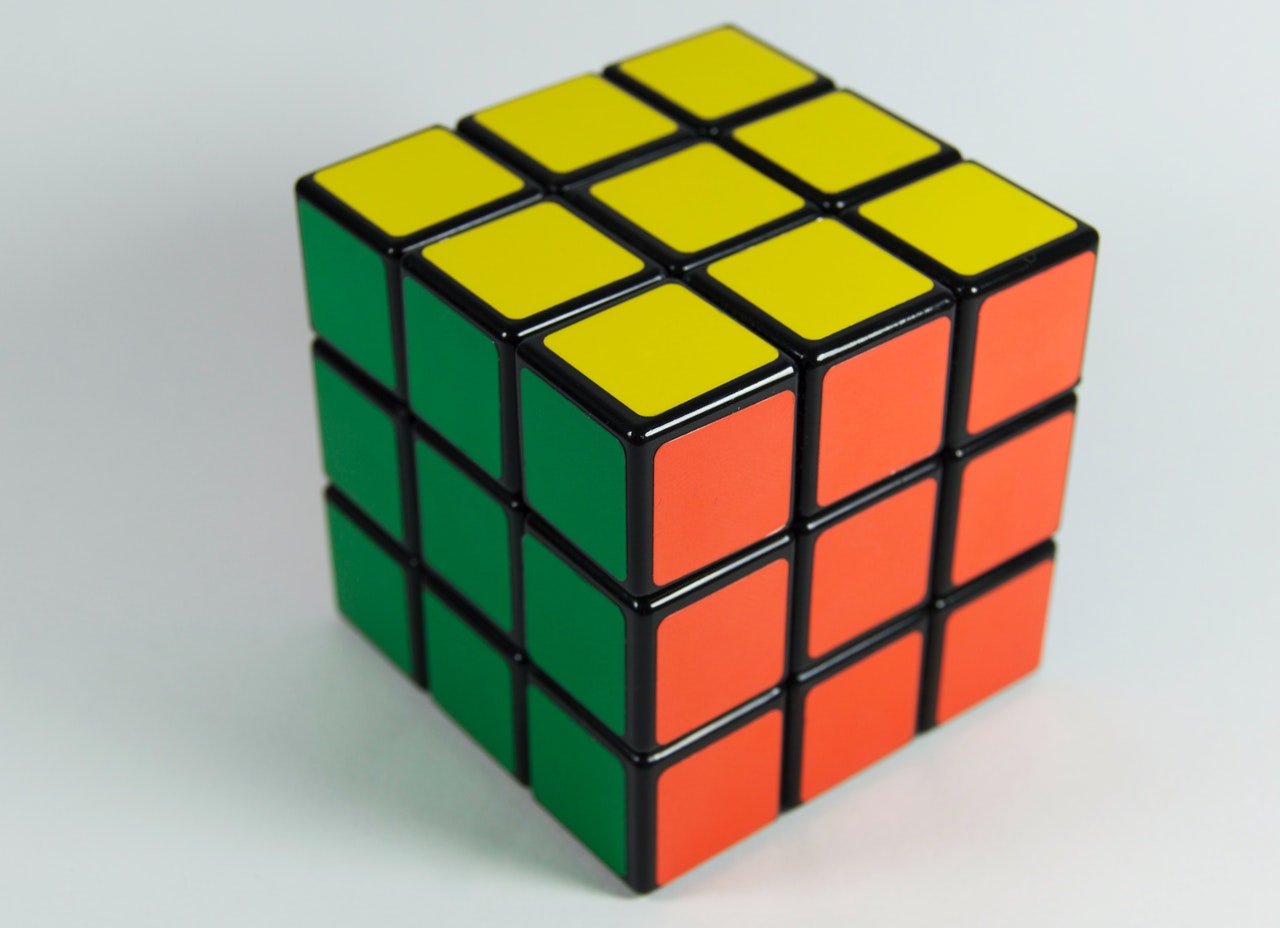 The Solution:
We discovered that the app was more focused on gaining data and metrics than focusing on the patient experience. If we focused on the patient, use would go up which would drive metrics and revenues.
The current app also relied on users quickly understanding a confusing UI, if we simplify and reduce cognitive load (fancy term for brain power) we could get users where they needed to be.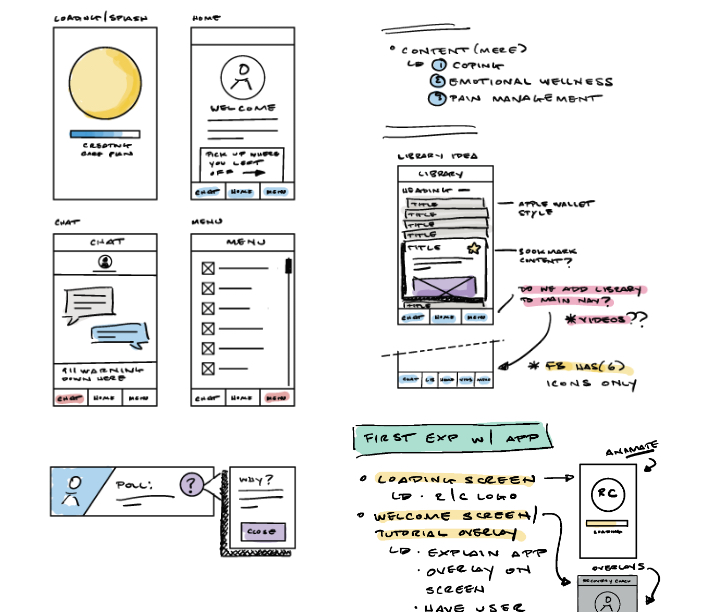 Sketches and Ideation
After presenting our findings to the client, I started producing low-fidelity sketches. A great, quick (and inexpensive) way to start thinking through our visual ideas.
Our guiding theme was to reduce cognitive load (fancy term for brain power).

I utilized digital-sketching during our Zoom meetings to foster ideas.
I prefer to sketch digitally as I can share my screen with the team in the room and remote team members.

We

continuously iterated

throughout this process.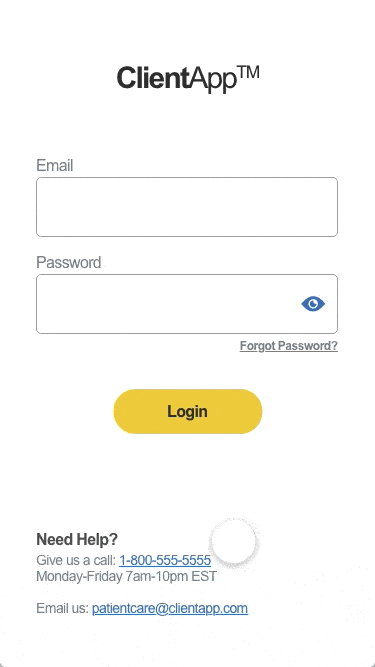 Prototypes/Wireframes
After ideation and sketching, I started creating interactive wireframes with our team. These were used to help get internal and client buy-in moving forward.

I was able to quickly mockup wireframes and edit realtime during meetings.
Our interactive wireframes are planned to be used in initial User Testing.
I went through a few iterations with the team through multiple collaboration sessions.
After our UX Audit, the client brought us on to lead the app redesign.
Takeaways.
Focusing on the user experience should make all other business goals start falling into place.
User Research, Interviews and Testing were critical for understanding how to improve the product experience for users.
What users say and what they do is very different.

The real story is found in observing behavior.
This project highlighted how critical Cognitive Load is for users and how we design for the,
Being able to quickly prototype and iterate saves time, budget and sanity!
10+
Hours of Usability Testing
0
Testers found the menu!
"Thank you for getting us where we are today. Great insight, ideas, and a roadmap by which to examine and consider."
Quote from the Program Manager, Performance Analytics & Outcomes