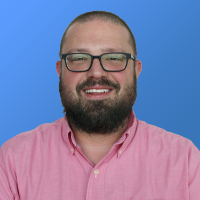 Mike Franke
UX | CX | Design
Other Work
A few more examples of my work

MicroMass Website
A brand new face for our MicroMass corporate site. Completed while balancing other high level projects. Incorporating video hero image, animated SVGs, and many other forward-facing digital technologies.

MicroMass Website: Animated SVGs
I implemented a new pipeline in order to utilize animated SVGs. This provides the vector crispness with beautiful animations from After Effects... with a super low memory footprint! No matter what device you view this on, it will be super crisp and high-res.
Atopic Dermatitis Insider
An animated video introducing an unbranded patient support program for Sanofi Regeneron.
I worked on the storyboards, motion graphics, editing, and directing the voice-over session.
Motion Graphics Reel
Here's a quick and fun video showing off highlights from my motion graphic work. I still enjoying opening up After Effects and getting my hands dirty whenever it's helpful!