Video: Talk To Me
A video series that deals with the symptoms of secondary cancer tumors. Most patients are too embarrassed to discuss their symptoms. This series teaches health care professionals better communication techniques with their patients.
I had the opportunity to work with a fantastic production team and directed a full day shoot. I also helped with storyboards, motion graphics, and look and feel.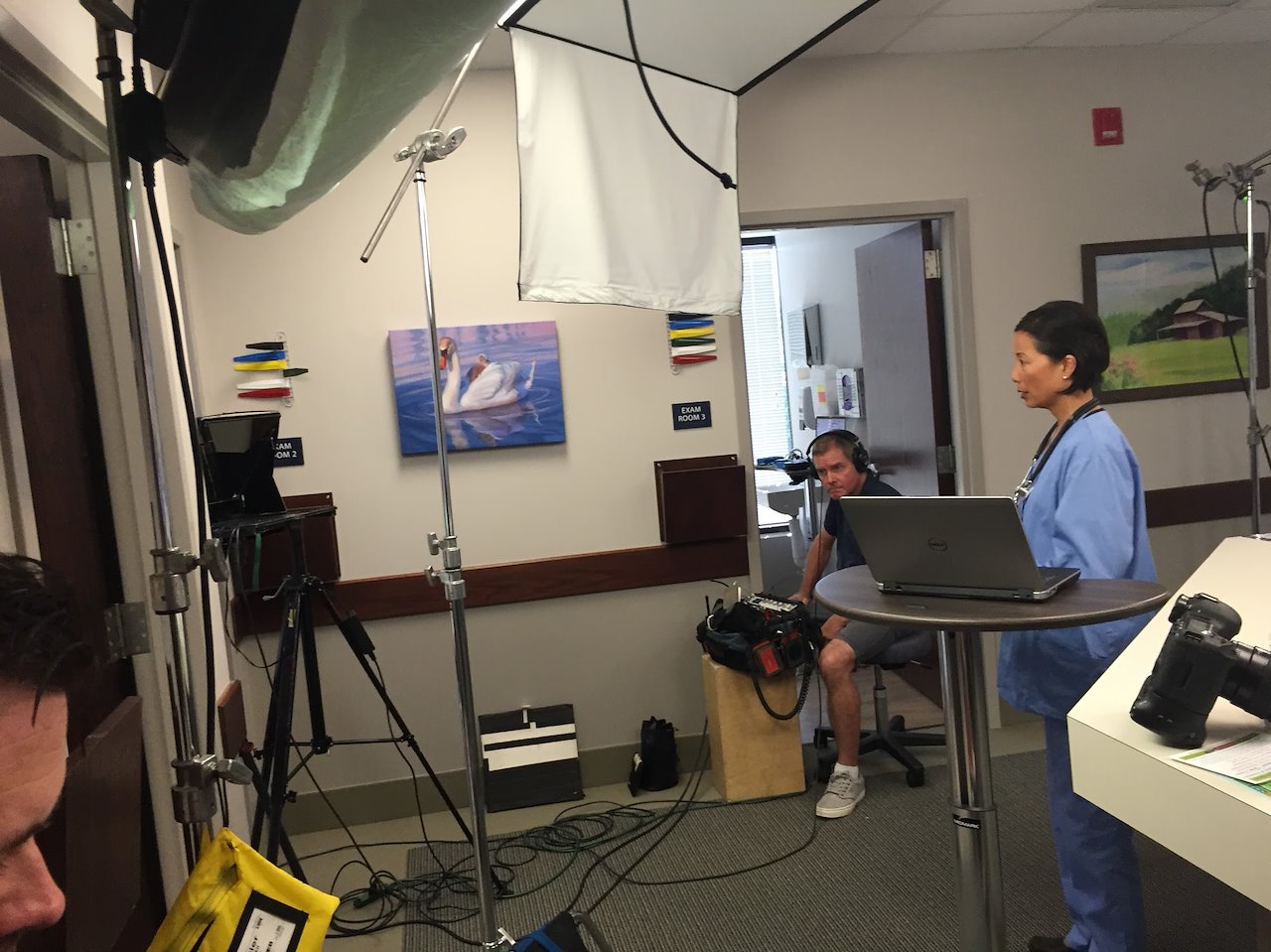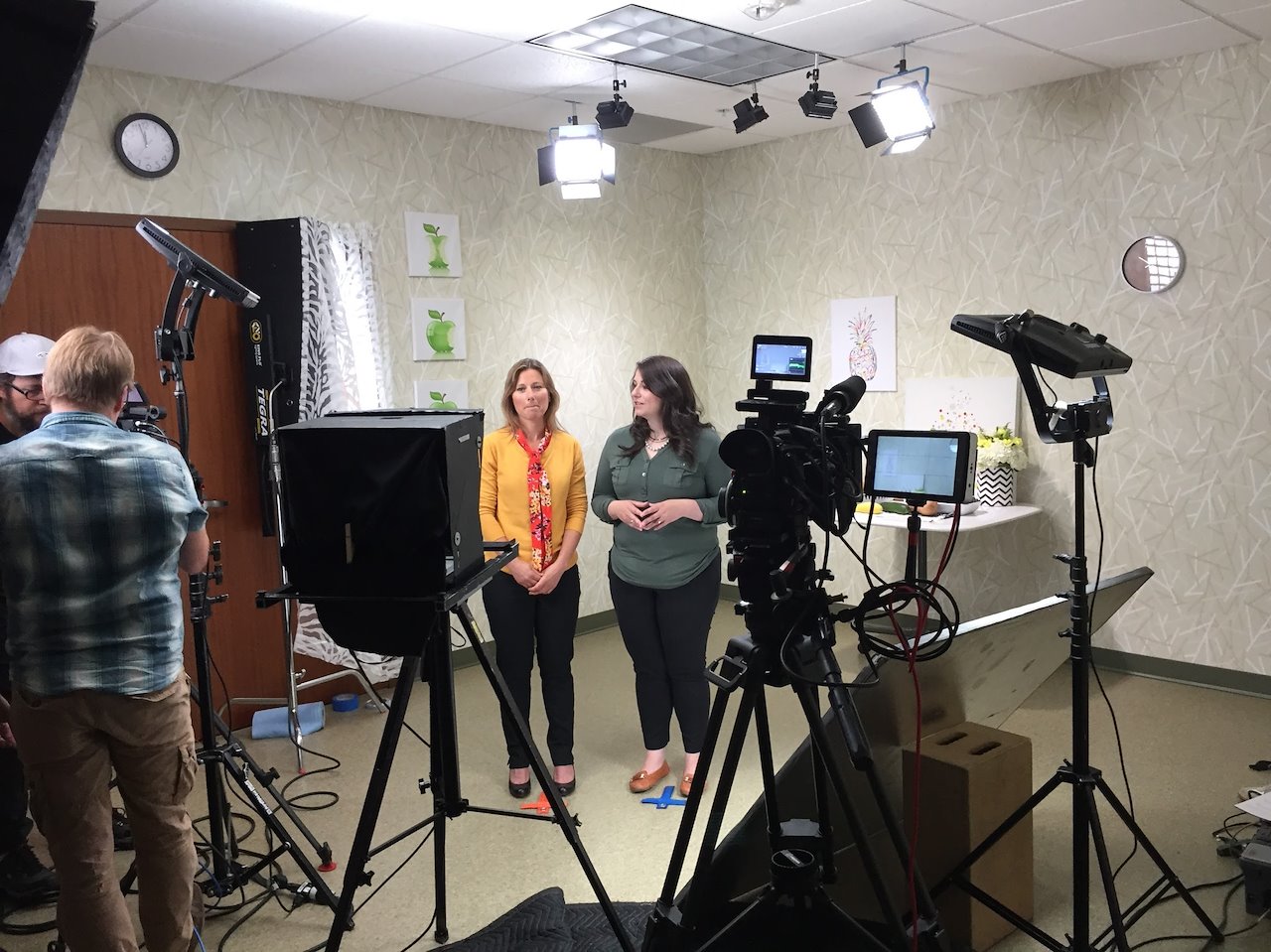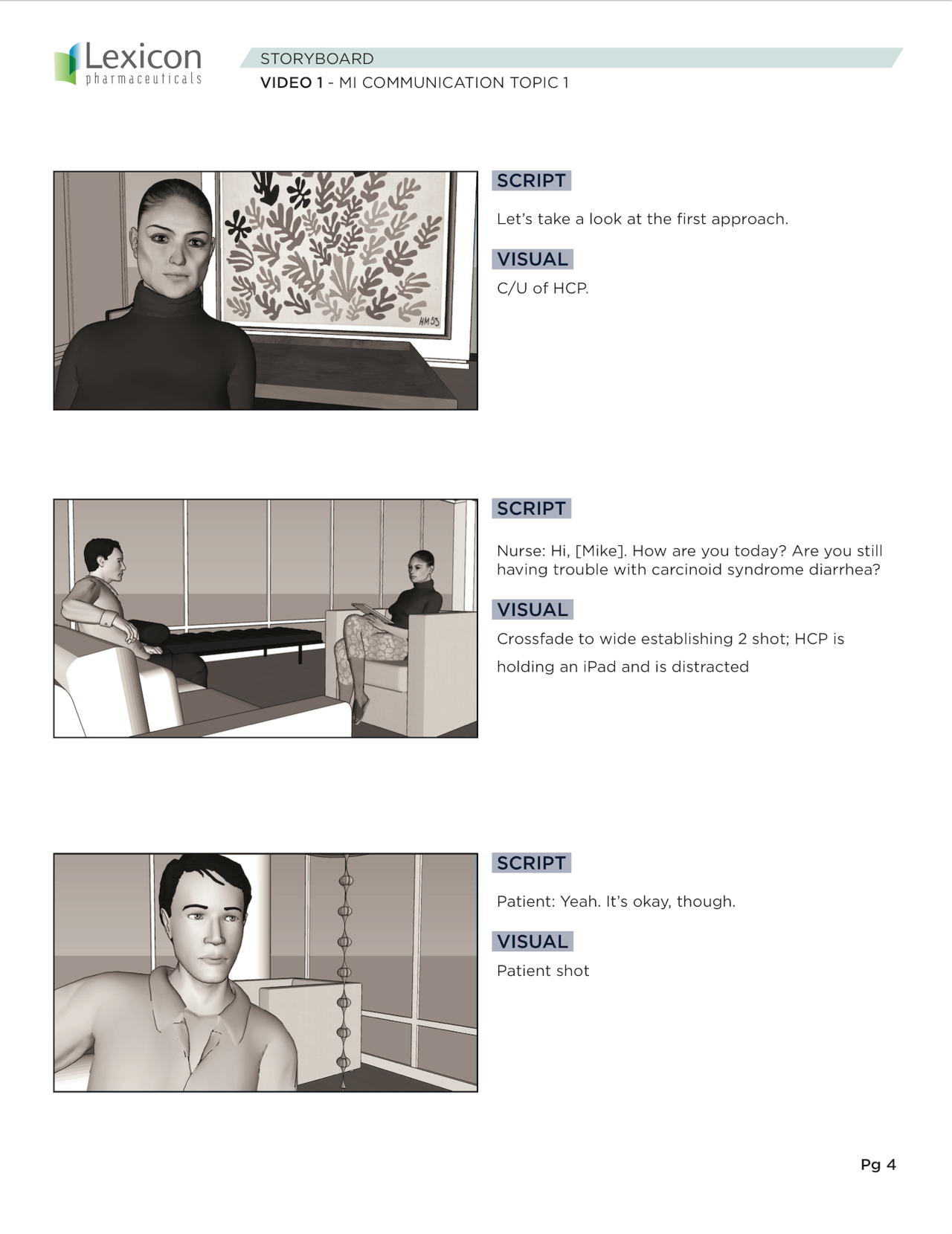 Storyboard example. Used Google Sketch to develop camera angles and rough looks for DP.